Read or Leave Reviews for The Embroidery Factory, a custom screen printing design service and embroidery production facility for events, business, schools, leagues, teams, corporations, construction, sports teams and more servicing the Southern MD, Charles County Maryland, Prince Georges County, St. Marys and County Calvert County MD and Washington DC areas.
We are including links to review us on Google, or to create a review to be displayed on this website.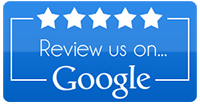 Average rating:
7 reviews
Feb 2, 2018
Google Review
Google Review
Jan 10, 2018
Google Review
Google Review
Nov 6, 2017
Google Review
Fast with great service. Small off of the road place but GREAT service.
Oct 1, 2017
Google Review
Always helpful, quick and great work.
Jun 12, 2017
Google Review
These guys rock. There is a limited market for their services, but what they do, they do exceptionally well. We've gotten a fair amount of product from them and all of it has been flawless.
Jun 11, 2017
Google Review
Excellent work. Embroidered area does not ravel or shred after many washings and dry cleanings. Prompt and professional service.
Jun 7, 2017
Google Review
Google Review