Read or Leave Reviews for The Embroidery Factory, a custom screen printing design service and embroidery production facility for events, business, schools, leagues, teams, corporations, construction, sports teams and more servicing the Southern MD, Charles County Maryland, Prince Georges County, St. Marys and County Calvert County MD and Washington DC areas.
We are including links to review us on Google, or to create a review to be displayed on this website.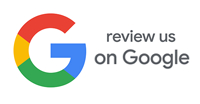 The Embroidery Factory
Average rating:
25 reviews
Nov 13, 2023
Google Review
City & State:
Waldorf, MD
The best service ever! I absolutely love this staff very attentive, accommodating.and professional. Highly recommended!
Oct 27, 2023
Google Review
City & State:
Southern MD
They were professional and great quality for good price. This is Pastor appreciation month and these gifts are apart of the celebration at church.
Oct 27, 2023
Google Review
City & State:
Southern MD
The staff is very friendly. The quality of the work is awesome. They have done all of my cheerleading tops for the past two years.
May 27, 2023
Google Review
Outstanding Customer Service and their Craftsmanship is second to none. The embroidery work done for our Military Veteran owned company DJ AL OCR was impeccable. We highly recommend the Embroidery Factory, They are an all around A+ embroidery company.
Many Thanks for your services. Salute
Nov 27, 2022
Google Review
City & State:
Southern MD
Had the Embroidery Factory do my work logos on my polo shirts. Came out better then I expected. Definitely will be a repeat customer!
Jun 24, 2022
Awesome
This is the only place I've used to do my racing gear and as you know racing gear isn't cheap. Not only was my gear done exactly as I wanted but it was done in a timely manner and the cost........... good luck beating it and the quality
Feb 25, 2022
Amazing Service
City & State:
Waldorf, MD
Tina was amazing. I shopped around a custom embroidery design for my bowling team. The design was fairly complicated, and most places tried to charge an astronomical fee to do the work. I honestly think they were trying to scare me off with the price.

Another place straight out refused to take the job because it was "not a money maker".

The team at Embroidery factory were excellent. I expected to pay a high price for the shirts, I am aware it is not a cheap thing to ask for a large embroidery piece.

Tina was very receptive to the design and was happy to do it. She reached out multiple times to confirm discrepancies between my phone calls, emails and in person visit. She even completed the job earlier than promised.

I was so excited to get to see them that I jumped in the car right away and drove almost an hour to pick them up.

Looking at the shirt the first time was so great. I smiled ear to ear, and just laughed at how ridiculous it was(which is the exact reaction I wanted).

The work was high quality and we will wear them proudly at our league nights.

It was well worth the price to have such a stand out piece to wear for a long time coming, and one hell of a keepsake after.

Thank you so much for the great work!!
Jun 15, 2021
Google Review
They do outstanding work. Really high quality. I will now have all my custom embroidery done here! Support local shops!
Feb 15, 2021
Google Review
Great work, very friendly staff! Shout out to Tina for service with a smile and awesome customer service. Recommend HIGHLY!
Jun 8, 2020
Great company, friendly service. I have been use The Embroidery Factory for my business for many years and have never been disappointed they have always come through with a quality product
Dec 9, 2019
City & State:
Upper Marlboro
Did beautiful work at a reasonable price and was completed ahead of schedule. Will definitely use them again!
Oct 17, 2019
School logo
My daughter loves the embroidery of her homeschool logo on her polo shirt. It is so beautiful! I would definitely recommend this to people to tryout. They have excellent customer service and the people were very warm and friendly.
Jun 23, 2019
Google Review
Exceptional quality and service at very competitive prices. Much nicer than dealing with online embroidery services.
Feb 20, 2019
Google Review
Great customer service and outstanding quality of work!
Sep 22, 2018
Seat Time Racing
City & State:
Prince Frederick Md.
Dont waste your time going anywhere elese the work that was done on my racing gear was second to none. When you walk in your the most important customer ever no matter the size of your order.
Aug 15, 2018
Google Review
City & State:
Southern MD
Great place for business
JUNKMAN REMOVAL & DISPOSAL SERVICES JUNKMAN REMOVAL & DISPOSAL SERVICES
Jul 22, 2018
Google Review
City & State:
Clinton, MD
We are very satisfied with our first order of uniforms. The customer service was great, I highly recommend this company to anyone who need high quality printing & service!
Feb 2, 2018
Google Review
Google Review
Jan 10, 2018
Google Review
Google Review
Nov 20, 2017
Google Review
City & State:
Southern MD
Great place.